Hi there everyone! Welcome back to my clothes, shoes and accessories fashion blog. If you haven't had a chance to please check out my blog post on Winter/Spring fashion.
Ethical Fashion
When it comes to global, social and political matters, quite often fashion gets neglected. Written off as a sideshow to our lives, rather than the centre stage that it takes for so many of us. The global textile and garment industry, which includes all textiles, clothing, footwear and luxury fashion, is currently estimated to be worth nearly $3,000 trillion. Let me just repeat that. Three thousand trillion. In case you're wondering how many zero's that entails it's 15.
And It gets even more ridiculous when you look into the industry.
'Consumers in the United Kingdom have an estimated $46.7 billion worth of unworn clothes in their closets' As consumers we tend to think the responsibility is out of our hands. We put our misguided faith into retailers, designers and brands which exploit thousands of people around the world; men, women and children.
However, there are plenty of brands out there that are doing their bit for sustainable and ethical fashion. And you can do your bit by; changing up your shopping habits and buying more stuff from ethical designers, buying second hand where possible and re-using, re-purposing and recycling where possible.
Luxury Ethical Fashion
Stella McCartney
One of the few luxury designers who focuses on ethical fashion. McCartneys collections are clean and minimalist whilst maintaining elegance and luxury.
Born and raised as a vegetarian, it makes sense that Stella McCartneys clothes would be ethical and sustainable. Her entire collection doesn't use any fur or leather products, although it does use wool and silk. Stella McCartney has even made waves in larger companies who through her collaborations use ethical products When McCartney designed Stan Smiths for Adidas they were the first vegan pari to ever be produced.
Check out my favourite second-hand website to buy used Stella McCartney online at http://www.for-sale.co.uk.
High Street ethical Fashion
When it comes to high street fashion most of the big names aren't that ethical. And unfortunately those that are tend to focus on everyday fashion like tshirts rather than fashionable items.
Fat Face
With a company wide Code of Conduct which states that all their factories must abide, Fat Face is starting their move to ethical fashion.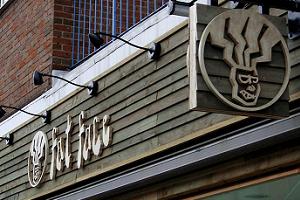 I've found some bargain fat face deals for sale here; http://www.for-sale.co.uk/fat-face
Monsoon
Monsoon are committed to ethical trading. They have a compliance team which regularly checks all their factories globally to see if they abide their Code of Conduct. This code of Conduct sets out their minimum requirements which includes; working conditions, employment rights and contracts and pay.
There are some great cheap second hand deals for sale, I've found some great deals here; www.for-sale.co.uk/monsoon-dress
People tree
One of the first brands most people discover when looking into ethical fashion. People tree have been around for 20 years and proudly ethical since day one. They use organic as well as fairtrade fabrics, and have improved conditions for workers including; fair wages, working conditions and working environments.
Check out People Tree here; http://www.peopletree.co.uk/
Thanks for reading my blog post. If you'd like more fashion related blog posts, check out my post on Dressing up for the big game.